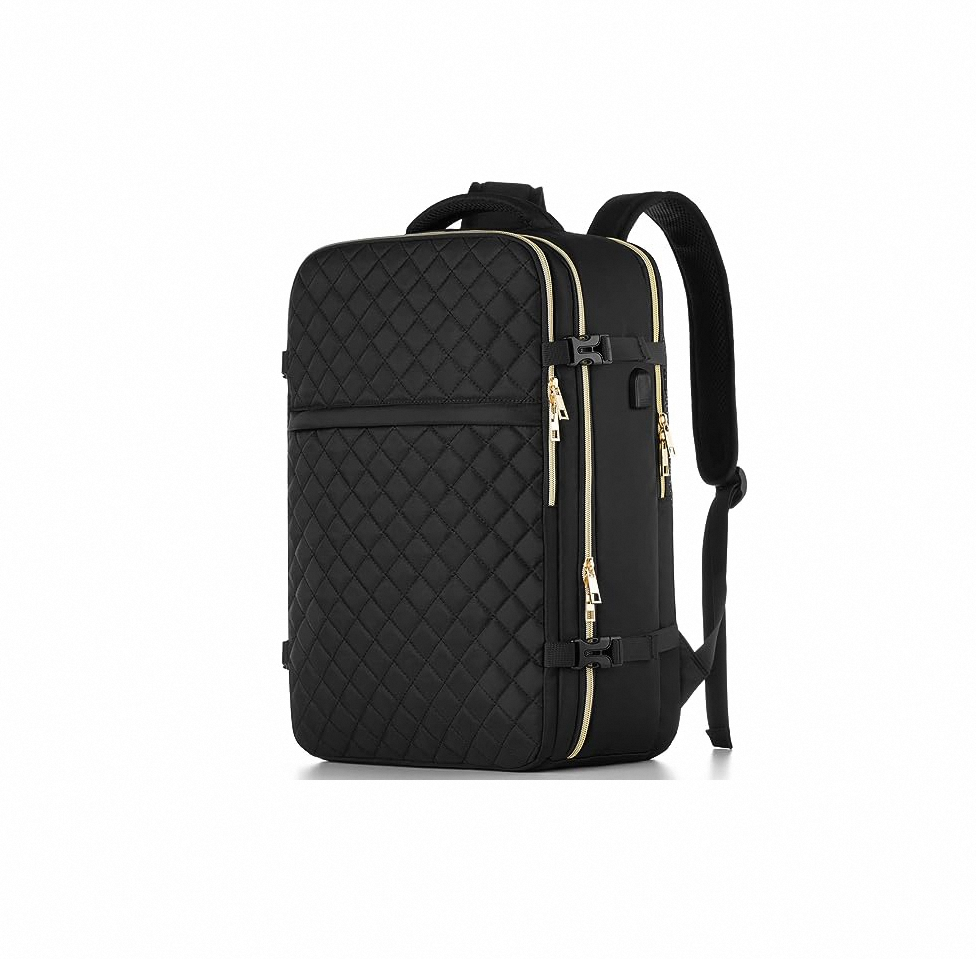 Traveling is an exhilarating experience that allows individuals to explore new places, immerse themselves in different cultures, and create lifelong memories. However, the success of any trip greatly depends on the tools and accessories that accompany travelers throughout their journey. One essential item that every woman should consider investing in is a reliable and functional travel backpack.
Size and Capacity:
When it comes to choosing a travel backpack for women, one of the most crucial factors to consider is the size and capacity. The size of the backpack should be in line with the duration and nature of your trip. For shorter trips or weekend getaways, a smaller backpack with a capacity of around 30-40 liters should suffice. However, for longer trips or those involving outdoor activities such as hiking or camping, a larger backpack with a capacity of 50-70 liters may be more appropriate. It is important to strike a balance between having enough space to carry your belongings and ensuring that the backpack remains lightweight and manageable throughout your journey.
Comfort and Fit:
Another essential aspect to consider is the comfort and fit of the travel backpack. Since you will be carrying it on your back for extended periods, it is crucial to choose a backpack that distributes weight evenly and minimizes strain on your shoulders and back. Look for backpacks that have adjustable shoulder straps, padded hip belts, and a supportive back panel. These features will not only enhance comfort but also ensure that the load is distributed effectively, reducing the risk of back pain and discomfort.
Organization and Accessibility:
Traveling often involves carrying a wide array of items, ranging from clothes and toiletries to electronic gadgets and travel documents. Therefore, a travel backpack should offer ample organization and accessibility options. Look for backpacks that have multiple compartments, pockets, and dividers to help you stay organized and find your belongings easily. Additionally, backpacks with external pockets and quick-access compartments are particularly useful for storing items that you need to reach quickly, such as your passport or water bottle.
Durability and Weather Resistance:
A travel backpack is an investment, and you want it to last for multiple trips. Therefore, it is important to choose a backpack that is durable and can withstand the rigors of travel. Look for backpacks made from high-quality materials such as nylon or polyester, which are known for their durability and resistance to wear and tear. Additionally, consider backpacks that offer weather resistance, such as waterproof or water-resistant features. This will protect your belongings from getting wet in case of unexpected rain or other weather conditions.
Security Features:
Safety and security are paramount when traveling, and your backpack should offer adequate protection for your belongings. Look for backpacks that have lockable zippers or hidden compartments, which can deter potential thieves and keep your valuables safe. Additionally, backpacks with RFID blocking pockets are a great feature to protect your credit cards and passport from electronic theft.
Style and Design:
While functionality should be the primary consideration when choosing a travel backpack, it doesn't mean that you have to compromise on style. Many brands offer travel backpacks in a range of designs and colors, allowing you to find one that matches your personal style. Whether you prefer a sleek and minimalistic design or a vibrant and eye-catching pattern, there is a travel backpack out there that suits your taste.
In conclusion, finding the ideal travel backpack for women involves considering factors such as size and capacity, comfort and fit, organization and accessibility, durability and weather resistance, security features, and style and design. By carefully assessing each of these factors and understanding your individual needs and preferences, you can make an informed decision and invest in a travel backpack that will accompany you on countless adventures. Remember, a reliable and functional travel backpack is not just a bag, but a trusted companion that enables you to explore the world with ease and confidence.